Share Show Discussion Otto Frederick Warmbier, a University of Virginia student who has been detained in North Korea since early January, attends a news conference in Pyongyang, North Korea, in this photo released by Kyodo on Feb. 29, 2016. (Mandatory credit REUTERS/Kyodo) US Student Freed From North Korea Has Severe Brain Injury By Reuters June 15, 2017 Updated: June 15, 2017 Share this article
WYOMING, Ohio—An American university student who was detained for 17 months in North Korea and suffered a serious neurological injury was "brutalized" while in custody, his father said on Thursday.Despite the "severe" injury, Otto Warmbier, 22, is stable and receiving treatment at the University of Cincinnati Medical Center, center spokeswoman Kelly Martin said at a news briefing at Warmbier's high school in Wyoming, Ohio.Doctors will provide further details about Warmbier's condition on Thursday afternoon.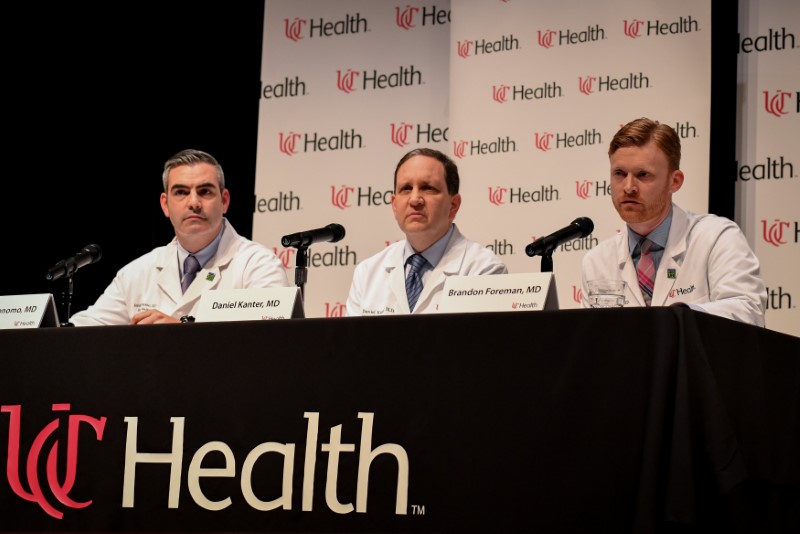 Dr. Jordan Bonomo (L), a Neurointensivist, Dr. Daniel Kanter (C), Medical Director of the Neuroscience Intensive Care Unit, and Dr. Brandon Forman (R), a Neurointensive Care Specialist, field questions about the condition and treatment of Otto Warmbier during a news conference at the University of Cincinnati Medical Center in Cincinnati, Ohio on June 15, 2017. (REUTERS/Bryan Woolston)Warmbier has been in a coma since March 2016, shortly after he was sentenced to 15 years of hard labor in North Korea, the family said on Tuesday after he was released.He was arrested for trying to steal an item with a propaganda slogan, North Korean media reported. The University of Virginia student was "brutalized and terrorized" by the North Korean regime, his father Fred Warmbier said at the news conference two days after his son was returned.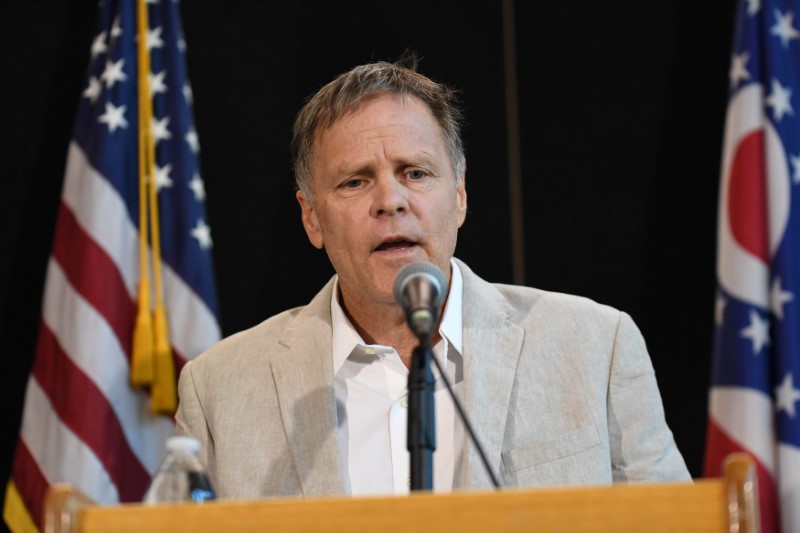 Fred Warmbier, father of Otto Warmbier, during a news conference in Cincinnati, Ohio on June 15, 2017. (REUTERS/Bryan Woolston)Fred Warmbier said the family did not believe North Korea's story, that his son had fallen into a coma after contracting botulism and being given a sleeping pill."We don't believe anything they (North Korea) say," said Fred Warmbier, who was wearing a sport coat Otto Warmbier had worn during a broadcast confession of his crimes last year in North Korea.The New York Times previously cited a senior U.S. official as saying Washington had received intelligence reports Warmbier was repeatedly beaten while in captivity.'Stunned'Fred Warmbier said he was stunned when told of his son's condition one week ago."I don't know what being in shock is, but I'm pretty sure I was," Fred Warmbier said, referring to being informed Otto Warmbier was in a coma.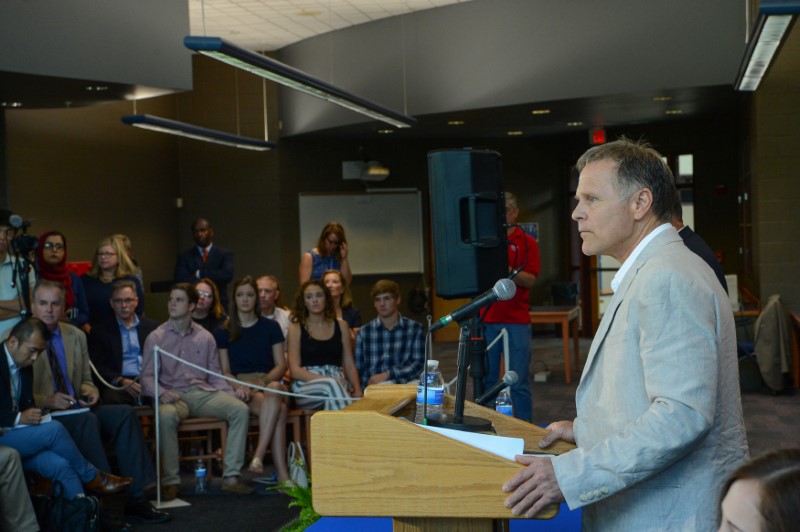 Fred Warmbier, father of Otto Warmbier, during a news conference in Cincinnati, Ohio on June 15, 2017. (REUTERS/Bryan Woolston)"There is no excuse for any civilized nation to have kept his condition secret and denied him top-notch medical care for so long," he added.He said his wife, Cindy, had not left their son's side since his return to the United States.Blue and white ribbons, representing the colors of the high school, were tied around trees and telephone polls throughout Wyoming, a northern Cincinnati suburb of about 8,000 people.Related CoverageSuspected North Korea Drone Spied on US Anti-Missile SystemFred Warmbier said of his son's release by the regime: "They did not do this out of the kindness of their hearts."President Donald Trump spoke to Fred Warmbier on Wednesday night, Warmbier said. Trump discussed how Secretary of State Rex Tillerson and Joseph Yun, the U.S. State Department's special envoy on North Korea, worked together to help secure Otto's release,Warmbier said.By Ginny McCabe  LINKEDINPINTERESTREDDITTUMBLRSTUMBLEUPON   US